we only do one thing
Quality WordPress Plugins & SaaSes
A thing or two about us
Saying NO is not a bad thing
If you ask us to build you a website, WordPress powered or not – we will say no. If you ask us to build a custom plugin for you – we will say no. If you ask us to build a custom theme for you – we will say no. In fact, we will politely say no to most of the things you ask. Why? Because we're focused! We know what we're doing and where we're heading and that path is difficult enough without the distractions in the form of small "side jobs".
So what do we do? We create high-quality, premium WordPress plugins and sell them based on the freemium model. We also create WordPress-based SaaSes and sell them on the subscription model. That is all we do 🙂 But trust us, it's more than enough.
wordpress powers over 43% of the internet
Developing with WordPress gives us unprecedented speed compared to using traditional frameworks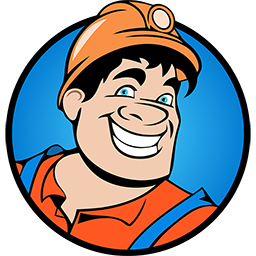 Never let visitors see your site broken
WP Maintenance
Ever had the need to do some "small tweaks" on your site that should have taken 5 minutes but took hours? We all have! And guess what – during that time your visitors saw the broken site! WP Maintenance fixes that by hiding your entire site behind a single informative page that tells visitors to come back once you're done.
easily control all links on your site
WP Links
No matter how small a site is it's bound to have at least a hundred links on it. Whether they're internal or external keeping an eye on them by hand is hard, time-consuming, and tedious work. This is where WP Links comes in. It scans the entire site, weeds out the problematic links, and lets you know how to easily fix them.
what others have to say about our products
Not Just Maintenance!
This is by far the best maintenance plugin available on the market. I have used other plugins, but this plugin is 5-stars! I use it on all my sites and it's so easy to use. You have so much more functionality from it than many competitors. Highly recommended by a professional WordPress web designer.
Easy to use and great result. Perfect!
Has everything you need. You can edit title, description, footer and logo. Choose the background image freely, this even with blur effect! Perfect for me! And everything for free! Thanks a lot for this!